On the 9th of March 2021, the ENGAGE Knowledge and Innovation Community of Practice (KI-CoP) had its first meeting of a cycle of interactive meetings. 
In these meetings, the ENGAGE Consortium will gather different practitioners in the field of Emergency, Resilience and Disaster Risk Reduction to ensure societal resilience. 
This cycle of meetings, named Societal Resilience Hub, will involve different experts from our KI-CoP. Our KI-CoP is an advisory board aiming to drive essential contributions for the project's research activities. The idea is to start collaborative work and involve practitioners in the field in all phases of the project from research to validation. Involving practitioners from an early stage is critical to close the often persistent gap between research and practice. 
On this first virtual meeting, we met with first responders, authorities and NGOs to work together on a hypothetical emergency scenario regarding the COVID-19 outbreak: adapting to the "new" normal.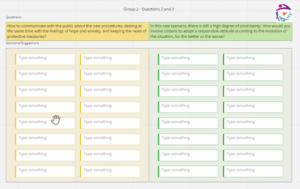 Figure 1: Practical Exercise on Covid-19 emergency scenario
On one hand, recent news about the decrease in the number of infections, the reduction of pressure on hospital care for COVID-19 patients, mass vaccinations and new vaccines being approved gives hope for a brighter future. On the other hand, the improvement of the situation has led to some citizens adopting less careful behaviour, which can reverse some efforts made and increase again the spread of COVID-19. New COVID-19 variants also pose new challenges. So, how can authorities prevent the potential return to chaos? 
Firefighters, civil defense professionals, epidemiologists and experts in ICT and emergency preparedness joined forces in this workshop to share first-hand experience, define actual needs and possible ways to improve the ability of our societies to cope with hazards and risks. 
Our partner TECNUN, the School of Engineering of San Sebastian of the University of Navarra (UNAV), was the facilitator of this exercise that included inputs from end-users, observers, and other partners of the ENGAGE project.
In sub-groups, participants were challenged not only to find solutions to different scenarios (that you can read below) but also to consider the potential problems of implementing these same solutions.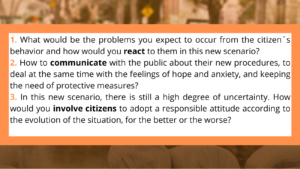 Figure 2: Investigation on citizens involvement in Covid-19 scenario
This first workshop allowed us to validate that collaborative work will be fundamental for the ENGAGE project to thrive and to see that this dynamic network of professionals will be key to the creation of links between authorities and citizens, which will ultimately lead to stronger and safer societies.